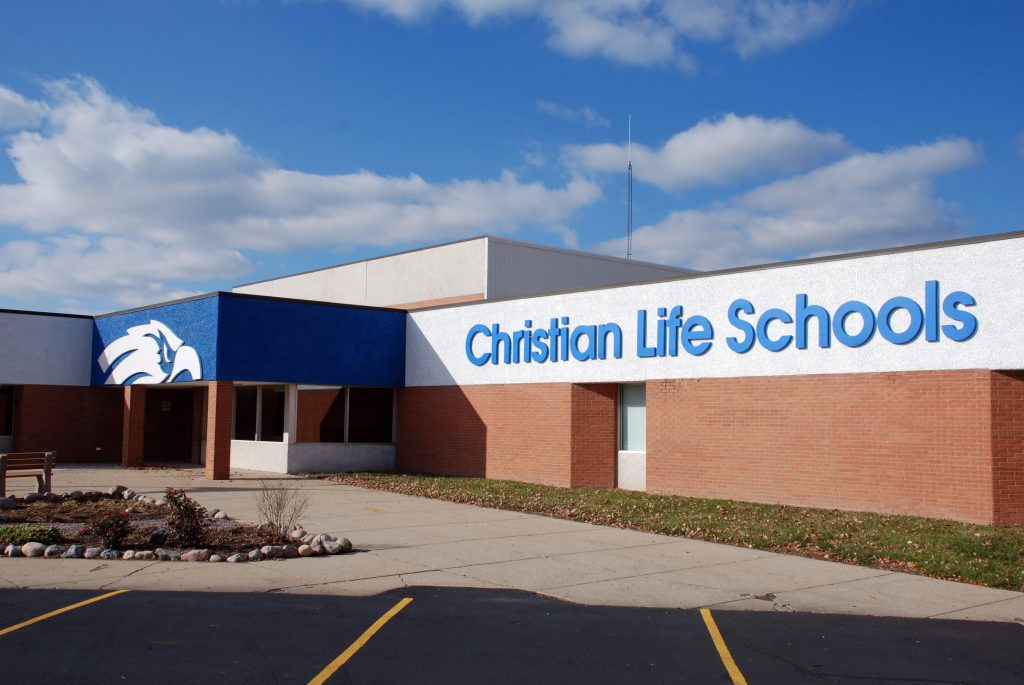 Why Choose Christian Life Schools
Christian Life Schools is a ministry of City First Church. We are committed to providing a quality education while also cultivating an atmosphere where Christian principles are taught, modeled, and encouraged. It is an environment that provides a sense of security, constancy, and spiritual relevance. The purpose of Christian education is the instruction of children within a God-centered view of the world. Underlying this goal is the conviction that God reveals all truth; that He is the source, sustenance, and goal of all creation; and that real education rests upon the revelation of His truth in Holy Scripture. As the reality and power of God permeate all true learning, so this perspective guides all aspects of this school, its staff, and its setting.
Our commitment to our students is the philosophy that a Christian education reflects excellence in all areas of life — spiritually, academically, physically, emotionally, and socially. It is our mission to educate students to become balanced individuals who are growing in wisdom and knowledge through a biblical worldview.
At Christian Life Schools, we do not teach a certain denomination, we teach the Bible, God's living and active word. We are a non-denominational Christian school, with students from over 100 different denominations.
Accreditation
Private schools must be examined periodically by their professional peers in education, in order to become accredited. These highly respected agencies, which have a long and distinguished history of service to private education, grant a certification of competency, authority and credibility to private schools.
Christian Life elementary, middle and high schools have been accredited by the following organizations:
Association of Christian Schools International (ACSI)
Recognized by Illinois State Board of Education (ISBE)
Christian Life Schools is also a member of the following organizations:
Illinois High School Association (IHSA)