Christian Life Preschool
Nothing is more valuable and precious to you than your children. One of the most important decisions you can make is where your children begin their educational journey. Christian Life Schools offers your family quality preschool program choices that meet the individual needs of your child. Our qualified and dedicated staff understands that the early years are extremely important for social, emotional, physical, and cognitive development.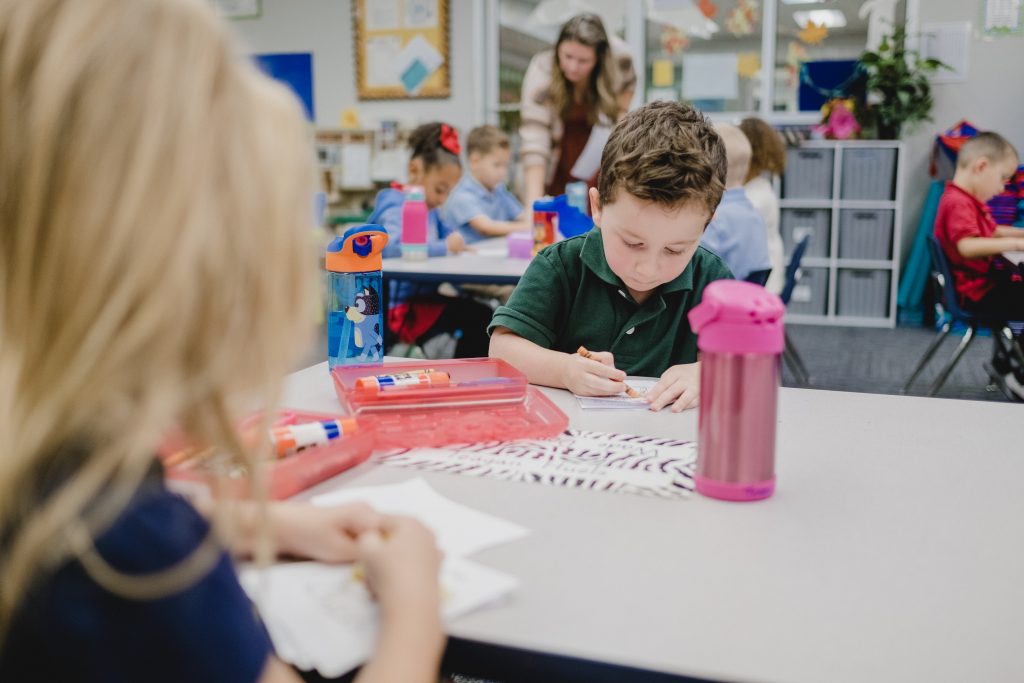 Available Programs
PreK3
3 DAYS AM – Monday/Wednesday/Friday: 8:00 – 11:00a.m.
5 DAYS AM – Monday – Friday: 8:00a.m. – 11:00a.m.
FULL DAYS – Monday – Friday: 8:00a.m. – 3:00p.m.
PreK4
5 DAYS AM – Monday – Friday: 8:00a.m. – 11:00a.m.
FULL DAYS – Monday – Friday: 8:00a.m. – 3:00p.m.
*All preschool students must be potty trained.
Before & After School Program
Extended Care Programs are available to CLS PreK, Elementary & Middle School students, both before & after official school hours. (PreK part-time students may utilize the Morning Care hours only, and MUST be picked up after class by 11:00AM.)
Morning Care 6:30A.M. – 7:45A.M.*
After Hours 3:15P.M. – 5:30P.M.
*No charge for students arriving after 7:45 a.m.
Spiritual Development
As a ministry of City First, Christian Life Schools partners with City First Kids Team for monthly interactive chapels.
City First Kids Team strive to create a place where kids can have a great BIG life with a great BIG God. It's a place where faith, imagination, and learning go hand-in-hand. Building a kid's life starts at a very early age. The beginning stages of spiritual development are learning blocks that can help children discover early-on how much God loves them.
Our preschool chapel guides little kids into a safe, creative place that instills biblical concepts through age-specific learning.  Our goal is to take young children on an unforgettable, spiritual journey of never-ending discovery as they grow and develop in a nurturing environment.  Chapel is set up for age-specific learning to give your child the special attention they need and deserve. Little kids will discover engaging praise and worship, learn from interactive Bible lessons, and experience chapel times that will help them develop a love for God and others.
We want our students to know that…
God Made Them
God Loves Them
Jesus Wants To Be Their Friend Forever