Christian Life Middle School
Christian Life Middle School culture and curriculum builds a bridge between elementary and high school, boosting our students' confidence and preparing them for the next step in their academic journey. The middle school years of a student are foundational and developmental years on which their adulthood will be built. It is our mission as a staff to serve as catalysts to help students to reach their full potential.
Academics
Our exemplary middle school staff focuses on increased student achievement with instruction methods that reflect current research and proven effective classroom practices. Our teachers collaborate to improve student learning. We set challenging goals and encourage our students to give their best effort to achieve high academic standards.
We firmly believe that student success is directly related to the active role a parent plays in the academic education and character development of the student. When we partner together it demonstrates the importance of education that in turn reflects academic success.
Spiritual Development
As a ministry of City First, Christian Life Schools partners with our campus pastor, Sonny Savitski and numerous City First interns, to provide a weekly chapel experience for students each Friday. Each chapel session consists of a live worship band and message to encourage, guide and challenge students spiritually.
Once a year, Christian Life Middle School students attend spiritual emphasis week. During this week, a guest speaker is brought in to focus and challenge our students to strive for excellence in their walk with Christ. In a society where even the strongest and most secure child or teenager can experience the pressures of negative influences, Christian Life provides a place of security, constancy, and spiritual relevance.
Middle School students are also afforded the opportunity to attend a one-day retreat held once a year at the Lake Geneva Conference Center in Lake Geneva, WI. During the Middle School retreat, students participate in activities designed to cultivate leadership and team building qualities, and attend services with a live worship band and special speaker.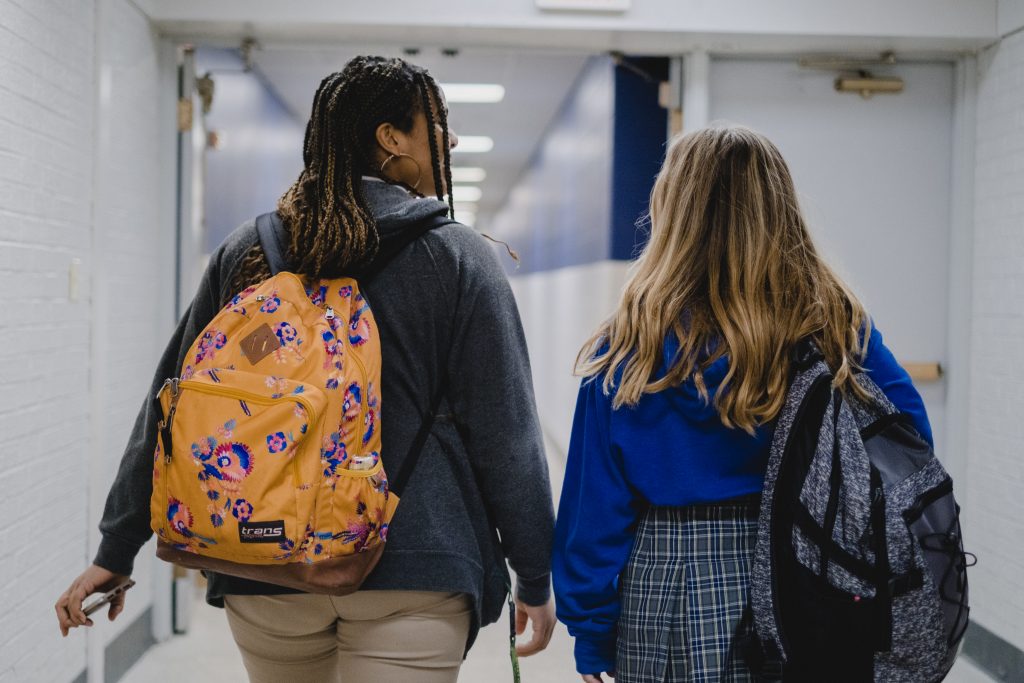 Extended Care program
The Extended Care program at Christian Life Schools is an additional program made available for those students who need care before school and/or after the school day ends. Before care begins at 6:30am and after care ends at 5:30pm. The fee is $5 per hour, billed in 15 minute increments. You are only billed for the time you use. This program is available for students in all-day Preschool Programs through Eighth Grade.
Extended Care Program Hours
Mornings – 6:30a.m. – 7:50a.m.
Afternoons – 3:15p.m. – 5:30p.m.
Bell Schedule
Bell Schedule– Monday-Thursday (5 minute passing periods)
| | | |
| --- | --- | --- |
| Period | Start Time | End Time |
| 1 | 8:00AM | 8:45AM |
| 2 | 8:50AM | 9:35AM |
| 3 | 9:40AM | 10:25AM |
| 4 | 10:30AM | 11:15AM |
| 5 | 11:20AM | 12:05PM |
| Lunch | 12:10PM | 12:45PM |
| 6 | 12:50PM | 1:35PM |
| 7 | 1:40PM | 2:25PM |
| Study Hall | 2:30PM | 3:00PM |
Bell Schedule-Friday (5 minute passing periods)
| | | |
| --- | --- | --- |
| Period | Start Time | End Time |
| 1 | 8:00AM | 8:43AM |
| 2 | 8:48AM | 9:29AM |
| 3 | 9:34AM | 10:15AM |
| 4 | 10:20AM | 11:01AM |
| Chapel | 11:06AM | 12:01PM |
| Lunch | 12:06PM | 12:41PM |
| 5 | 12:46PM | 1:27PM |
| 6 | 1:32PM | 2:13PM |
| 7 | 2:18PM | 3:00PM |
School Supply List
Middle School Course Offerings
Music Survey/Choir
STEAM 1
STEAM 2
Study Skills
World Language
Technology
Art